Shop to Support Our Mission
FREEDOM
SpotlightUkraine.com is a vessel for sharing stories to keep Ukraine in the public eye and move people to do what they can to help. As part of the Spotlight Ukraine project, we are helping to drive donations to trusted and verified non-profits working tirelessly to support Ukraine and the Ukrainian people. This Bonfire Giving Campaign is part of this initiative.
100% of profits from this giving campaign go directly to the Ukrainian National Women's League of America (UNWLA).
OUR LIFE ARCHIVE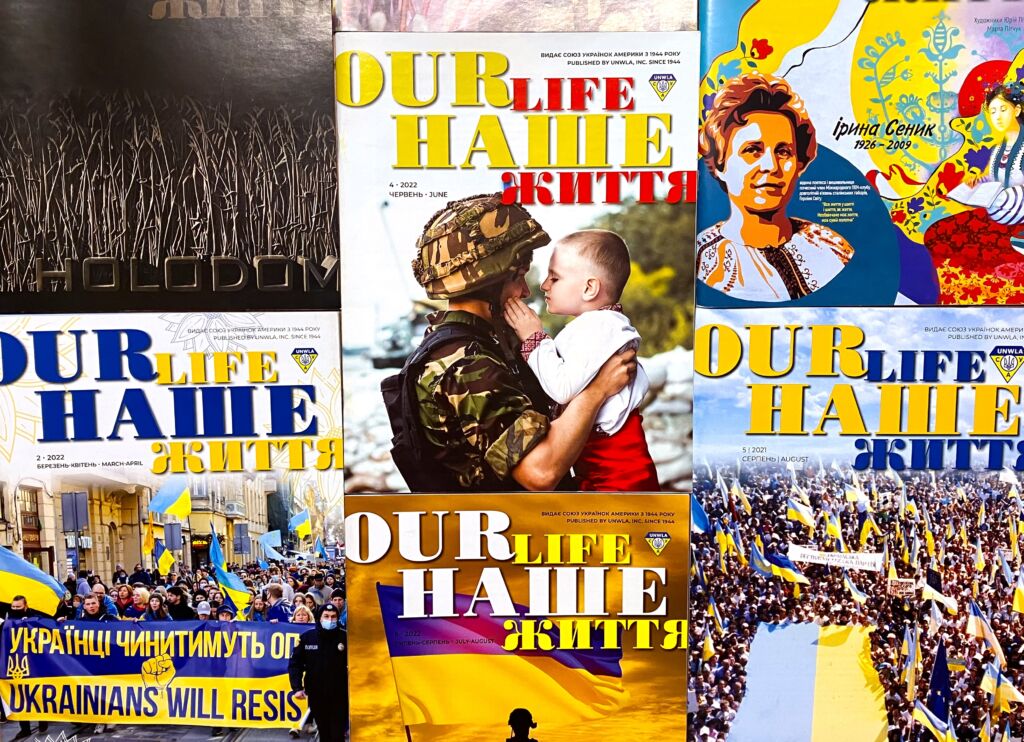 Explore the digital collection of Our Life that dates back to 1944 – every issue since then is available online. Our Life Archive offers a unique opportunity for collectors and researchers to find hard copies of the magazine that interest them for free. So if there's a particular issue you would like a hard copy of, don't hesitate to contact communications@unwla.org. Mailing fees apply.
PYSANKY FOR HOPE
Support UNWLA humanitarian aid efforts in Ukraine! Own a beautiful piece of art today. Each pysanka NFT (non-fungible token), designed by renowned pysanka artist and ethnographer Sofika Zielyk, and turned into a digital image by artist Anthony Fatato, symbolizes a prayer for protection, peace and rebirth for Ukraine.
These digital images, each with a unique serial number, can be printed and framed, traded, sold, and used anywhere you might use a digital image. The secure NFT format ensures that they remain valuable. Invest in peace! Purchase your NFT collectible today with your credit card or digital wallet at the
following link. Proceeds will directly benefit the UNWLA.